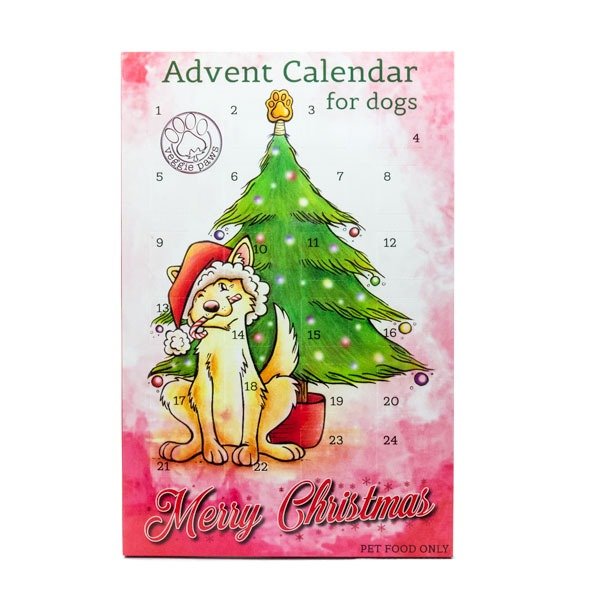 Veggie Paws Advent Calendar for Dogs
Our exclusive Veggie Paws Advent Calendar was a huge success in 2019 with all calendars selling out during the pre-order stage.
Unlike other Advent Calendars for dogs, our calendar featured our gourmet baked healthy dog treats in five delicious flavours that changed each day.
We have been overwhelmed with photos of happy dogs enjoying their treats each day on our social media platforms and we would like to share those photos with the rest of our followers. We're asking you to upload your photos to our Advent Calendar gallery.
Please head to your account page and login or register to upload your photos.