Description
Veggie Paws Eco Rope range of toys are made from 100% recycled materials.
Soft plastics are usually sent straight to landfill – which poses great risks to the environment and to our oceans. Veggie Paws Eco Rope range is made from a recycled cotton and recycled polyester blend. Materials that would usually be thrown straight in the trash are recycled and rejuvenated, and made into an eco-friendly toy your dog will love.
Bunny measures approx. 15cm long x 6cm wide.
Hand tied and hand dyed.
Made from a recycled cotton and recycled polyester blend.
No plastic packaging.
An eco-friendly toy alternative.
Rope strands are great for teething, and for cleaning and flossing teeth.
Perfect for indoor fetch games.
TOY CARE AND INSTRUCTION:
Best suited to fetch play or gentle chewing.
These toys are handmade and while they look tough, they are not highly durable. Expect fraying of rope during play.
Warning: as with any toy, chewed off pieces could present a hazard if ingested. Please supervise your dog while playing and take away any loose pieces during play.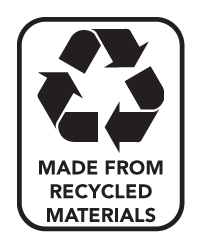 This toy is suitable for light play.
As your dog plays with the toy, the rope will unravel in places, particularly on feet and ears. Tie the loose ends together in a knot to extend the life of the toy.
Not indestructible. Always supervise your dog with their toys.
Light

Light-Moderate

Moderate

Moderate-Rough

Rough
Manufactured for Veggie Paws in China.