Baking gourmet treats for dogs since 2016.
Veggie Paws began with the dream of bringing plant-based treats to dogs across Australia. Since our humble beginnings in 2016, we have continued to create GOOD TREATS FOR GOOD DOGS in our home kitchen – with small batches, nutritious ingredients, no nasties, and absolutely no animal products.
With a huge range of fun flavours, we guarantee that treating your dog to Veggie Paws will never be boring!.
No mass production. No questionable ingredients.
We promise only healthy treats, handmade in our own kitchen, with love. Natural, human grade ingredients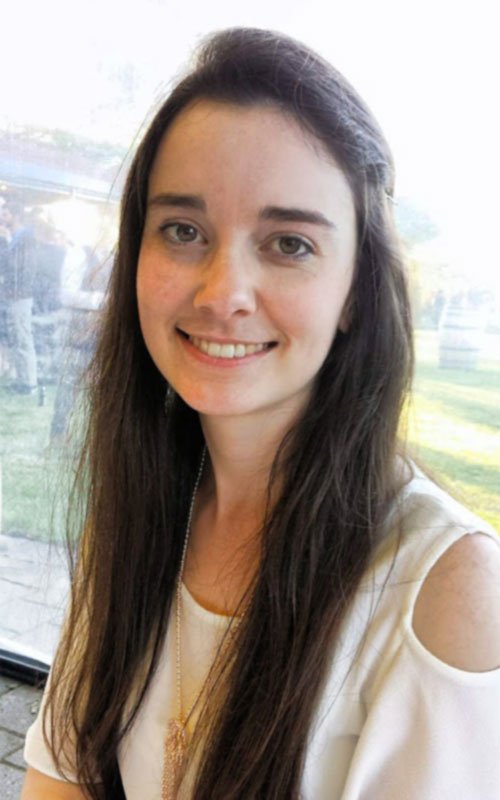 Nicole
Nicole is the founder of Veggie Paws. She originally worked as a library officer, and would use her free time to bake Veggie Paws treats and sell them at local markets on weekends. Now she is a full time dog treat chef, and hand bakes thousands of biscuits each week!
Nicole loves the creative side of the business, especially planning new flavours and additions to the range. Christmas is always a big highlight! She also loves the variety involved in running her own business – there is always so much to learn.
When she's not working, Nicole loves yoga, fitness, reading and gardening (and of course, spending time with her furbabies).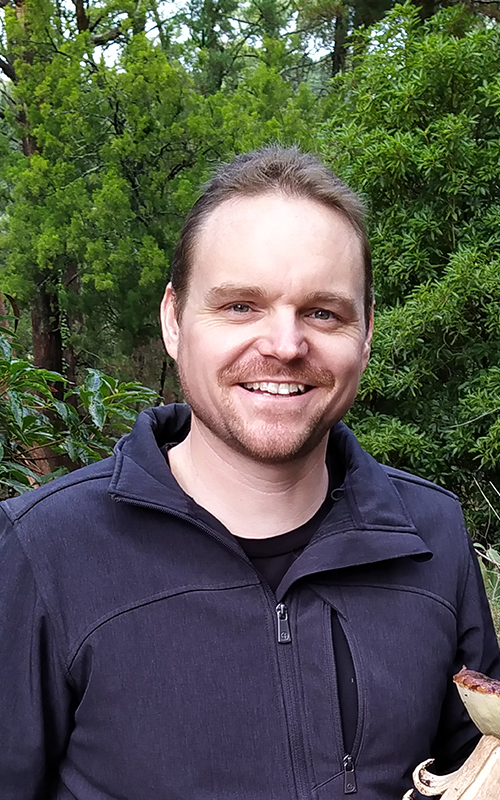 Dale
Dale and Nicole first met in 2017, and after their first date, they have barely spent a day apart since! Naturally, it wasn't long before Dale joined the Veggie Paws team.
Dale has his own business called Aldinga Media, where he does all things web and marketing. He used his skills and spare time to transform the Veggie Paws branding – he now creates all of the packaging, as well as signage, flyers, the website, and more. Veggie Paws definitely wouldn't be where it is today without his expertise, time and patience bringing Nicole's ideas to life.
In his free time, Dale loves running and fitness, being innovative around the house and garden, and learning new skills & knowledge on Youtube.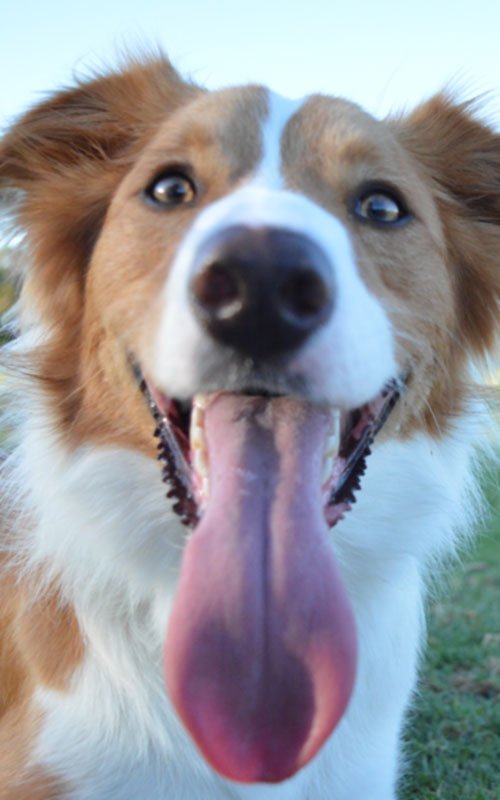 Cider
Cider is an 8 year old border collie. He had a bit of a tough start to life and came into Nicole's care at about 5 months of age. They have held a special bond ever since.
Cider loves his toys, especially balls and toys that make noise. He's also food obsessed and a bit of a carb-o-holic, with his favourite food in the world being bread. 
He knows lots of tricks, including rollover, playing dead, weaving between your legs, crawling, and his latest trick is learning how to limp and hop on 3 legs.
Cider's favourite Veggie Paws flavour is Supaw Green Smoothie! (found in Pawty Mix).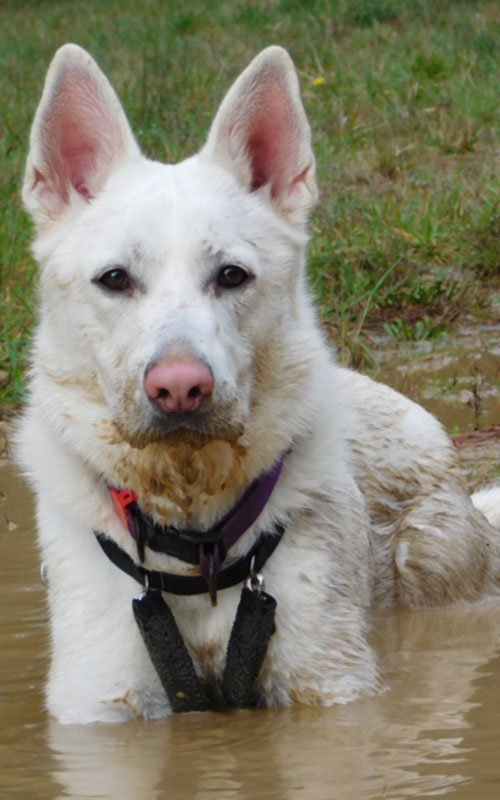 Balto
Balto is a 6 year old swiss shepherd. He has been in Nicole's life since he was only 12 weeks of age. He's a big cuddly bear and a true gentle giant.
Balto loves giant toys! He also loves playing with water, whether it's the garden hose or a paddling pool to lie in.
If you ever walk down our street, you're likely to see Balto's face in the bedroom window. He loves hanging out and watching the world go by.
Balto's favourite Veggie Paws flavour is Double Choc Mudcake.